Lost and Found
the new record
Lost and Found
The One ~ Saint Philip Avenue ~ You're Alright ~ Lost and Found ~ '61 Ohio Gray
Released February 8, 2019
Singer-songwriter Jeff Burnham takes listeners on a journey across a gritty, haunted landscape, where sunlight flickers through the rain, framed in the tradition of Americana and folk-rock. After several years writing for and performing with his band Tuesday Saints, Jeff has reoriented his sound with heartland rock elements, as a solo project called Jeff Burnham and the Insiders. The new band features Lindsey Clark (viola/fiddle/vocals), Seth Adam (drums/vocals), and Scott Chaurette (bass).
Music columnist and author Chip McCabe describes Jeff's first record, Hard Luck Town (with Tuesday Saints), as "down home and soulful… the perfect complement to an album collection that includes acts like Son Volt and Wilco."
Jeff's new record, Lost and Found, brings rock-and-roll attitude to his acoustic singer-songwriter style, with shades of Tom Petty and John Hiatt. Its eponymous lead single, "Lost and Found," tackles the tension between ambition and frustration, with hints of alternative rock as the ghost of youthful determination. The new songs were produced by Eric Lichter at Dirt Floor Recording and Production Studio with Seth Adam on drums, Dennis Cartier on bass, and Eric Lichter on piano, Hammond organ, pedal steel, bass, and harmony vocals.
Jeff puts on engaging, organic shows in Connecticut and throughout the region at breweries, bars, performance halls, arts & cultural venues, city sponsored music events, and music festivals. He also curates the Live at The Barn summer music series in Chaplin, offering roots rock and folk in a relaxing rustic setting.
Happy Record Release Day - Today I released "Lost and Found" back into the wild. It's out there on disc and all the major streaming platforms like Spotify, Apple Music, CD Baby, Bandcamp, etc. This studio lineup is a bit different from the live "Insiders" band. The record features current drummer Seth Adam along with Dennis Cartier on bass and Eric Michael Lichter on multiple instruments and harmony vocals. I hope you enjoy the record!
I find a lot of inspiration in old spaces. I've been working with my son and brother to restore an old barn for the last few years and that's where I get most of my songwriting done. Being away from daily distractions helps me focus on the creative side of writing and making demos.
We just wrapped up our third Live at the Barn show for the summer. Thanks to everyone for coming out to a see live music under the stars or in the barn. Thanks to all of our performers over the past couple of years including Steve Rogers, Frank Critelli, Lines West, the Meadows Brothers, Seth Adam, Eric Michael Lichter, and Brian Dolzani. Don't worry, we'll do some intimate shows inside the barn this fall and winter for sure.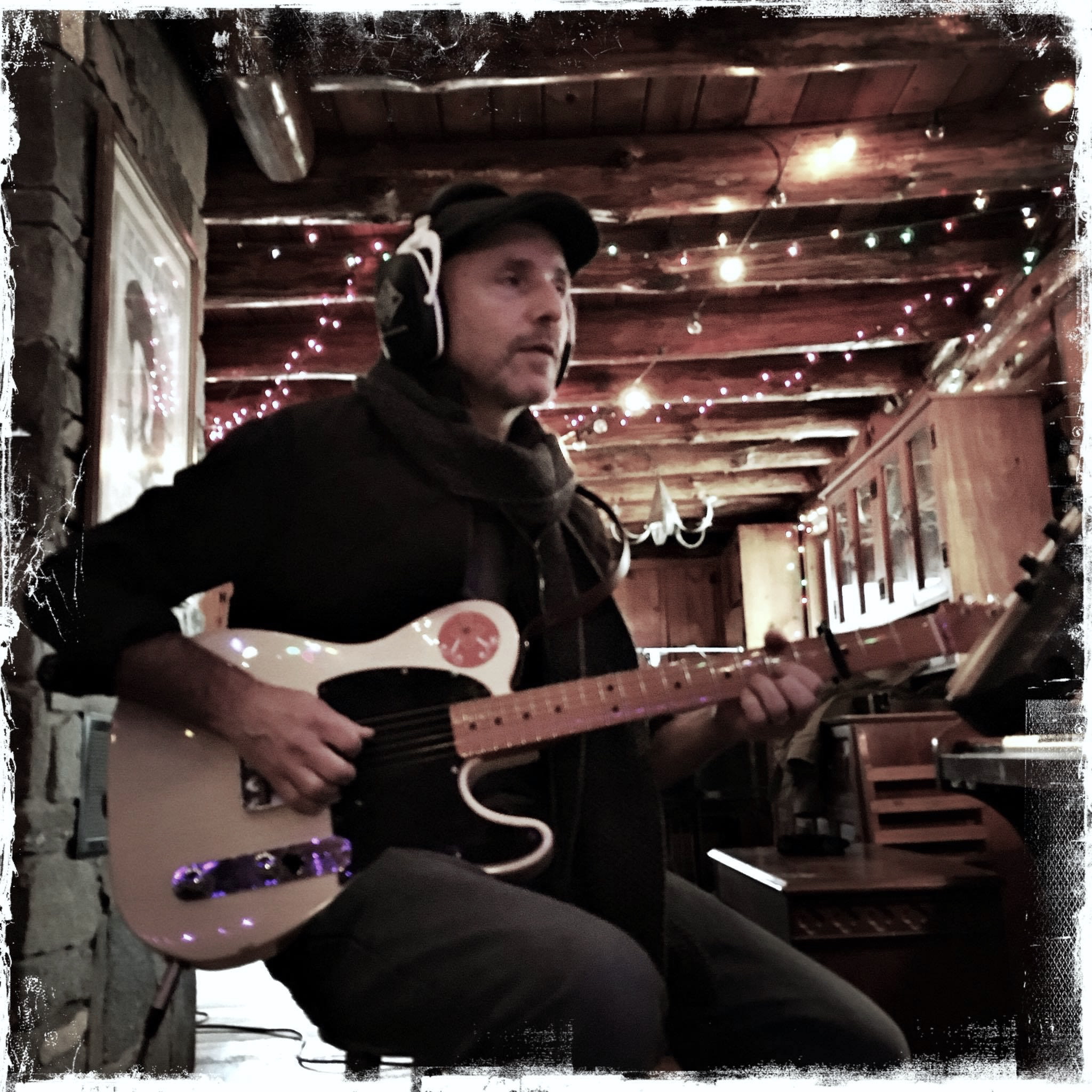 Please excuse my radio silence... I've been tucked away in the studio working on a new EP with Eric Lichter at Dirt Floor Studios. I'm excited about this one, as we're already digging the way things are sounding! I hope to have this new batch of recorded songs out to you this summer. Tracks include 'You're Alright,' 'Ohio Grey,' 'St. Philip Avenue,' 'Lost and Found,' and 'The One.' I'll let you know as soon as the release date comes closer!
My new website is here! Have a look around. Let me know what you like, and/or what you don't. This is a work in progress, so thank you in advance for your patience!